American Independence began exactly 241 years ago on July 4th, 1776 with the creation of the Declaration of Independence that recognized certain unalienable rights to life, liberty and the pursuit of happiness. Today, we celebrate these freedoms and those who provide us peace of mind, that we may pursue them.
Every year we enjoy fireworks, family reunions, parades, and baseball games in the name of freedom and in honor of this special day. However, it is also important to take the appropriate measures to ensure the safety of those we love. Here are some precautions from Signal 88 Security that you can take to protect what is important to you before heading out to celebrate the 4th of July: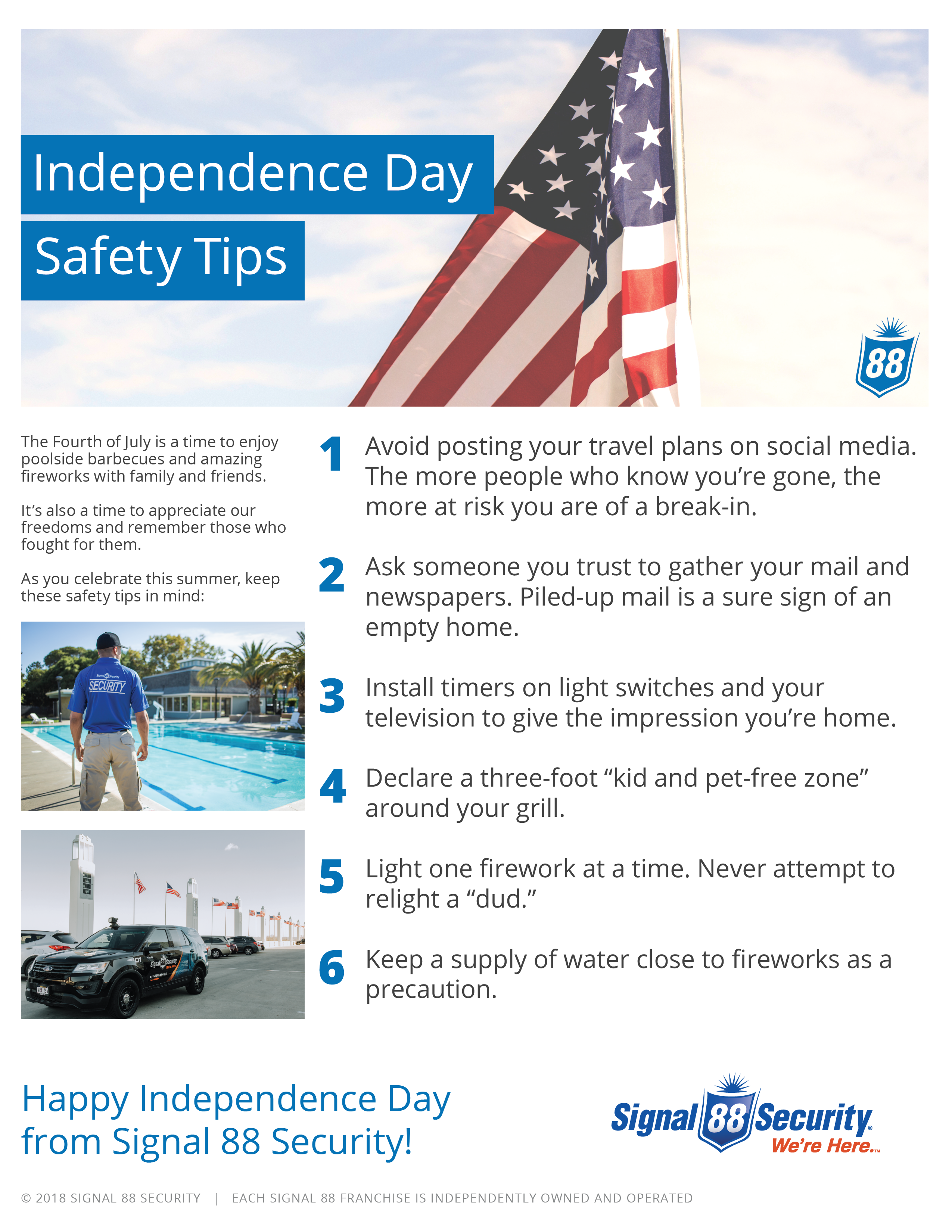 These simple ideas can help keep your investments safe and give you peace of mind while you are gone. Happy Independence Day!