Signal 88 Security is thrilled to name Officer Daniel Flahiff our Hero of the Month for July 2020! Daniel works for Signal 88 Security of Pensacola, FL.
This award goes to an officer who goes above and beyond in providing peace of mind.
Daniel earned the title after an eventful night at a boat dealership near downtown Pensacola. The dealer's lot is gated but, naturally, the docks are open from the water in the marina. Signal 88 provides overnight patrols for this client, deterring any unwelcome visitors in or around the boats.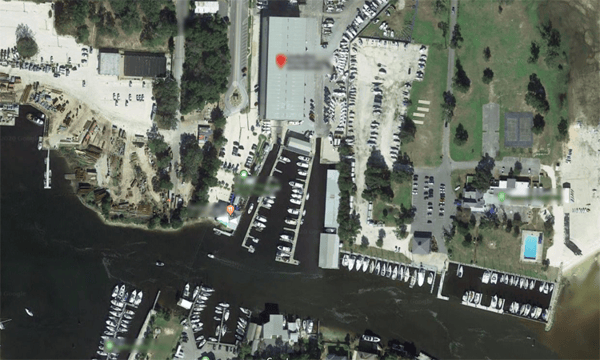 Around 3 a.m., Daniel was on a typical foot patrol when he happened to notice a boat taking on water. (They later learned that the craft's battery had died, and so its self-bailing pump wasn't working.) The signs weren't obvious and could have been missed easily, even by a diligent security officer. This is a testament to Daniel's attention to detail and dedication!
He called his supervisor, and together they tried to alert the dealer's managers and maintenance staff. But it was the middle of the night, and there was no response.
Daniel was confronted with a choice: grab a bucket and bail the water out manually … or let this $80,000 boat sink to the sea floor.
The weather was muggy and hot and the mosquitos were biting. But there was only one thing to do. Without hesitation, Daniel kicked off his boots, rolled up his pant legs, and jumped into the boat. He bailed and bailed, from 3:30 until dealership staff arrived after 6.
Even after the maintenance team was on the scene, Daniel (whose shift ended hours earlier) didn't depart. He felt a great responsibility and couldn't bear to leave until the situation was secure.
"He's very dedicated," notes his manager, Samantha Mitchell. She praises his constant "willingness to help, to do what he can" in any situation.
Safe to say that the dealer and boat's owner are grateful for Daniel, his tenacity, and his commitment to peace of mind — and so are we. Daniel's heroics represent the promise of Signal 88. We're here to provide peace of mind, even if that means getting a little wet.
Congratulations, Daniel!