Signal 88 Security is pleased to name Officer James Rutherford of Signal 88 Security of Lafayette, LA, our August 2020 Hero of the Month!
One muggy afternoon in the Bayou, James was conducting a patrol in the parking lot of a retail client. He encountered a black Chevy pickup parked in the middle of a driving lane. James pulled up alongside the truck and found the driver unresponsive, slumped over behind the wheel.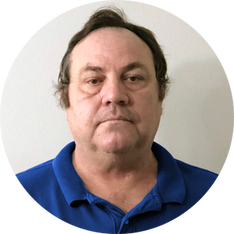 Store management called for police while James and a backup Signal 88 officer, Natasha Murphy, secured the scene. A respiratory specialist arrived and tried to awaken the driver, to no avail. Suddenly, the driver stopped breathing.
The team pulled him from the truck, laid him in the truck bed, and began CPR compressions. An ambulance arrived minutes later. When they left, the driver was sitting up and responsive in the care of the paramedics. Law enforcement searched the vehicle, finding drugs and other paraphernalia.
Officer Rutherford's ordinary duties had extraordinary results. He cleared the parking lot of a driver asleep at the wheel of a running car. He contributed to the removal of illegal drugs from the streets. And he saved the life of a person in medical distress.
Signal 88 would like to thank Officer Rutherford for his commitment to service and quick thinking when speedy action was needed. James, we are proud of you!