Signal 88 Security is proud to name Officer Kevin Roberson of #172 Arlington Heights, IL, as the Signal 88 Hero of the Month for August 2019.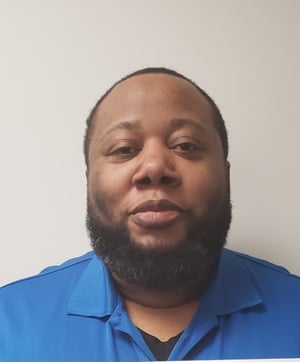 Serving the Chicago area franchise as a Lead Security Officer, Roberson was conducting a patrol one night when he was waved down by one of the apartment's residents.
The resident alerted him of a speeding vehicle on site, which Lead Roberson went on to investigate further. Roberson located the vehicle going by, talked to the male driver, identified his building unit, and wrote an incident report.
As Roberson finished his patrol and was leaving the property, he saw police on site and stopped to see if he could be of assistance. A call had come in, investigating a man who had pulled a gun, aiming it at another individual.
As police described the man they were looking for, Lead Roberson immediately recognized him as the speeding offender he had just spoken to. He quickly led police to the residing residence, where police confirmed the wanted man and took him into custody.
Lead Kevin Roberson's attention to detail and his willingness to help law enforcement, prevented further violence and was crucial in the arrest of a dangerous individual. Signal 88 is happy to partner with heroes like Kevin Roberson who stand tall in service to peace of mind!