Most entrepreneurs want to start a business so that they can be their own boss and determine their own schedule with the end goal of creating an enterprise and wealth to retire on, and Signal 88 owners are no different. Those goals sound great, but what does it really take to get there? What does a Franchise Owner really do on a daily basis?
This answer varies depending on the maturity of the franchise, size of market, amount of investment, and many other factors. For the sake of simplicity, we'll look at the daily functions of an average Signal 88 owner that is 1-3 years in.
Sales Visits
The key to growing a business into an enterprise is to be constantly increasing revenue and cash flow. For Signal 88 Owners, this means earning more contracts and clients. Telemarketers at the headquarters can set up sales meetings on their behalf as well as owners finding leads themselves. Whether it's going door to door, asking for referrals, or cold calling, executing a sales plan should be top priority on most days.
Networking
Besides sales visits, another great way to meet prospective clients is to attend tradeshows and community events. Not only that, but many of our owners choose to work with local charity events to get their name out in the community and make a difference. Our owners are passionate about serving their communities, so the more they can get their name out there, the bigger impact they will have.
Client Visits
Although sales are important, it is just as important to keep current clients happy. There is no point in earning new clients if you are losing them at the same pace. Our owners visit clients regularly to see how services are going, how to improve, and build a true partnership with them.
Hire and Train
In order to provide these clients with extraordinary service, hiring and retaining good employees is imperative. Signal 88 headquarters can help with job postings, pre-screening, and even setting interview times, but the owner is the one who typically conducts the interview and help with on-boarding. In some cases, training might be done by a lead officer or manager, but some owners choose to do it themselves so that the training is consistent. Training doesn't only happen for new hires either, owners are constantly training and coaching active employees so they continue to progress in their careers.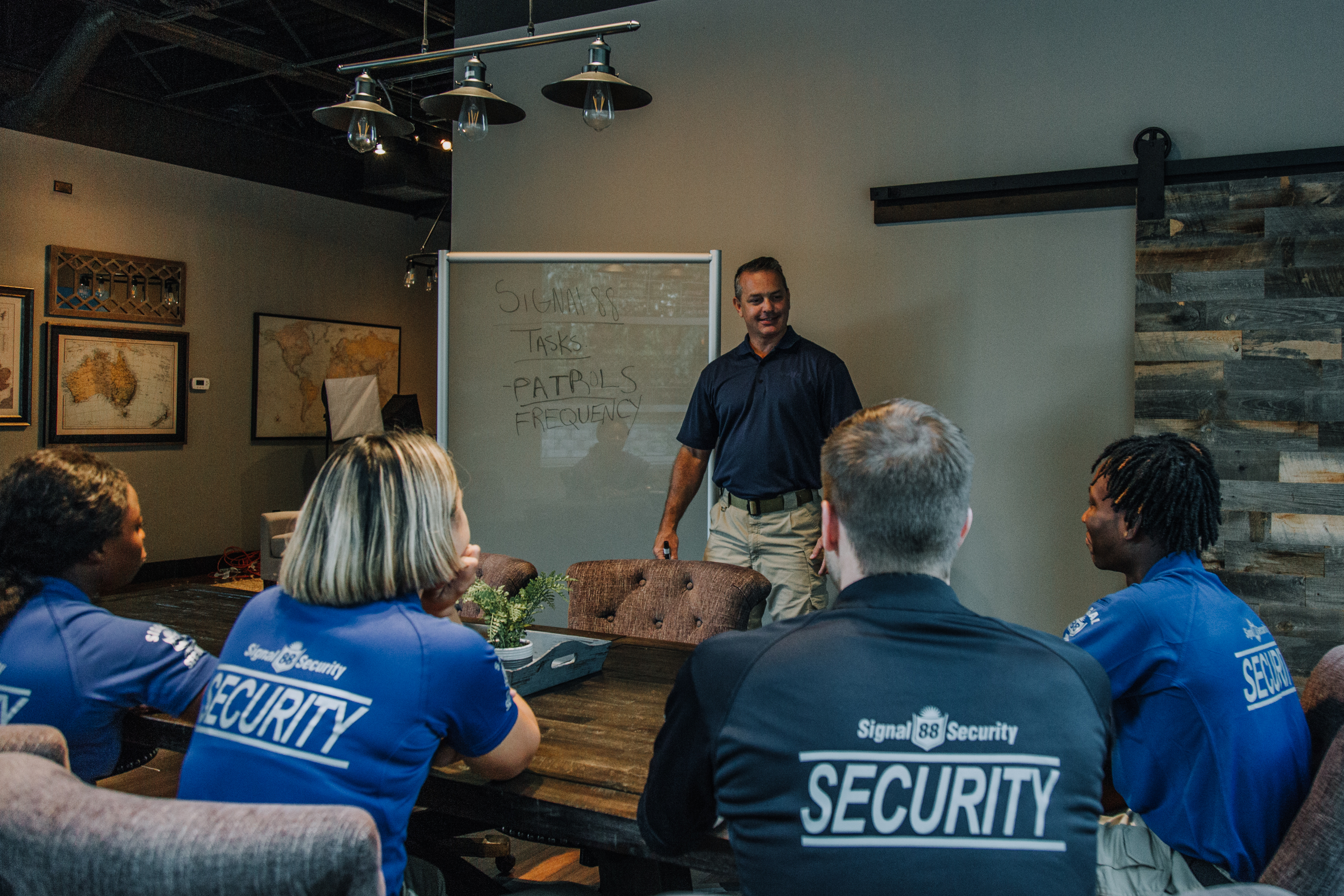 Extinguish Fires
Any business owner knows that you can count on numerous unexpected issues to arise on a daily basis. It is important to extinguish these fires before they grow larger, but it is also important to not let them take over a whole day. Signal 88 owners deal with the most important issues daily and delegate the rest to a manager or lead officer.
Administration
While most of the administration is done at the headquarters, Signal 88 Owners are still responsible for approving payroll hours, new hire paperwork, disciplinary actions, and any policies that are in addition to the ones provided by headquarters. These functions normally do not happen on a daily basis and should take up very little time.
Inspire
As the Owner and CEO of the franchise, Signal 88 Owners need to lead and inspire their teams and make sure everyone is working for an aligned goal. Holding team meetings, one-on-ones, team outings, and communicating constantly is key to accomplishing this. While this may not be a strong suit for some, it is something all of our owners work to improve upon constantly.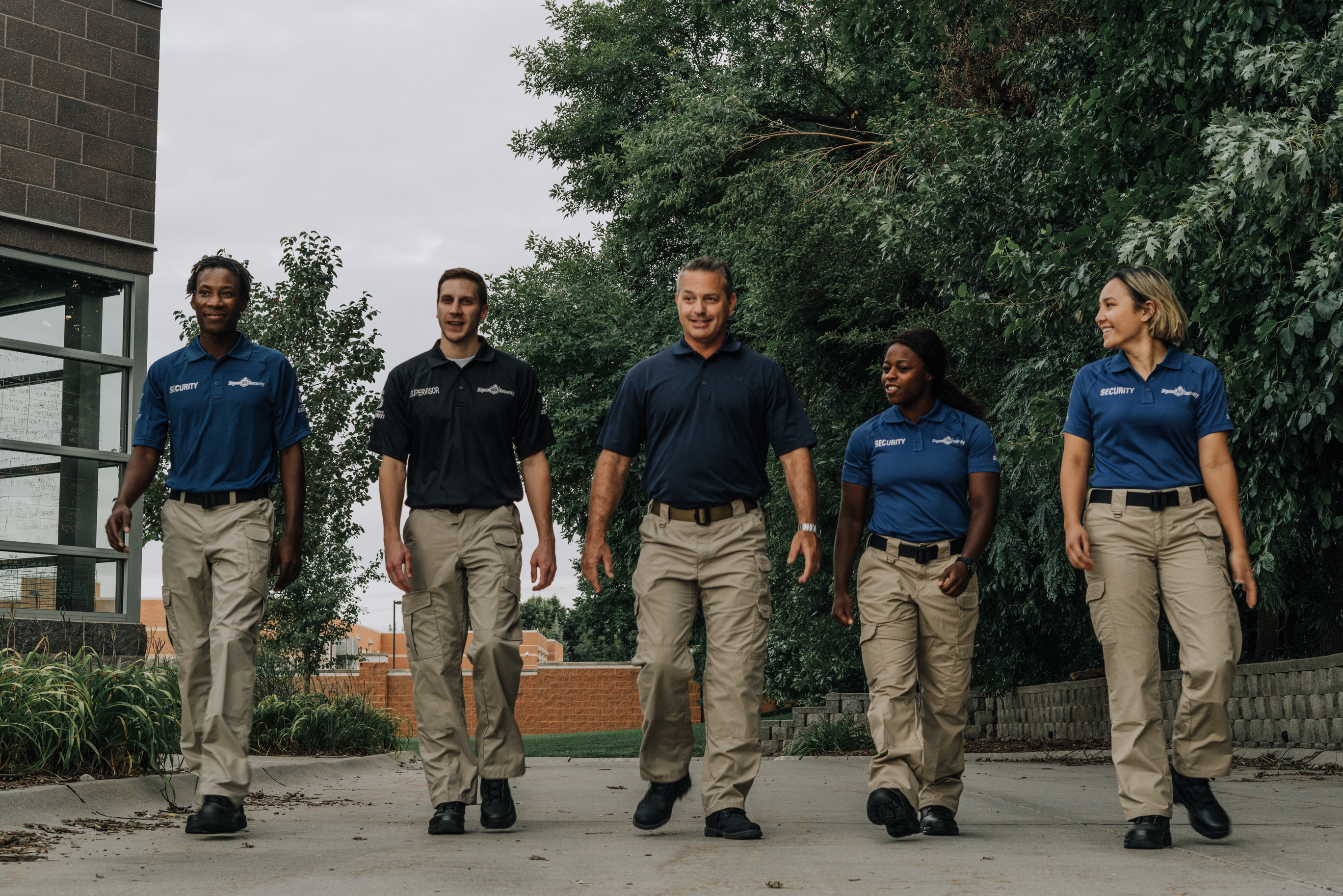 Last Line of Defense
Hopefully by this point, a Signal 88 Owner has built up a team around him to handle any last minute requests or emergencies that arise. However, sometimes our owners need to jump in the vehicle and do a patrol, take an after hours call late at night, fix a broken vehicle, or solve a tech issue. This is one of the hard parts about being the head honcho, but hopefully these issues will be resolved by your team more than you.
---
The freedom that comes from being a business owner is great, but can also be stressful and a lot of work. While schedule flexibility is an option, it's often not realistic early in a business life-cycle. Signal 88 owners put in a lot of sweat equity to get the business running self-sufficiently. If you're looking to be a passive investor or if the above functions seem daunting, then maybe Signal 88 isn't the right business for you, but if you are passionate about serving your community and working hard to build a legacy business, then Signal 88's model can work for you. To find out more about Signal 88 franchises, visit signal88franchise.com.