The 2019 Signal 88 Convention was the most attended convention in the company's history. Not only did more owners and employees attend, but the convention also hosted a record number of business partners and new vendors.
Below are some of the vendor sponsors that Signal 88 Franchisees work with:
TrackTik – Vision Sponsor

TrackTik, the software vendor for Signal 88's industry leading 88Edge technology, enables you to view, analyze and control your entire security operations in one place. Benefit from access to a suite of advanced guard management tools and powerful operations analytics to drive better business decisions.
With our web-based software, you can connect field personnel to management sharing a wealth of historical and real-time data.
US Logo – Vision Sponsor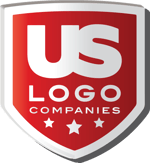 US Logo has marketing in our DNA. Best known for our focus on web based company stores, we offer products that we like to say
"Put Your Brand in Action". Logo'd apparel, promotional items, print materials, signage, web design, SEO, video, digital advertising and since 2014 vehicle wraps. In house production means your brand management is done right!
Provant Group – Diamond Sponsor

The Provant Group is a leading local & national commercial insurance brokerage. Our size and relationships in the insurance industry allow us to work with the highest rated insurance companies to provide all lines of property & casualty insurance, risk management, employee benefits and insurance products to corporations, institutions and individuals.