Micah Herndon is a man who perfectly encompasses Signal 88's core values; passion, honesty and integrity, relationships, serving and learning.
The 32-year-old, retired Marine, lost three friends in Afghanistan when an improvised explosive device hit their vehicle, almost a decade ago. In 2019, those three names – Ballard, Hamer, and Juarez - were worn across Herndon's chest as he ran the Boston Marathon. But the worth of those names wasn't truly realized until Herndon's legs gave out on him and he chose to crawl the last 100 yards, for what he says today, was for them.
Herndon didn't realize the impact his actions would have on the world, with his story being quickly picked up by several national media outlets. The following days after the race, Herndon found himself on the set of The Today Show, Good Morning America and many others who hoped to share the strength of his actions. It also became the reason he started opening up about his struggles and weight to the world. He handled his new fame humbly, always remembering the three names that pushed him to begin a road of healing.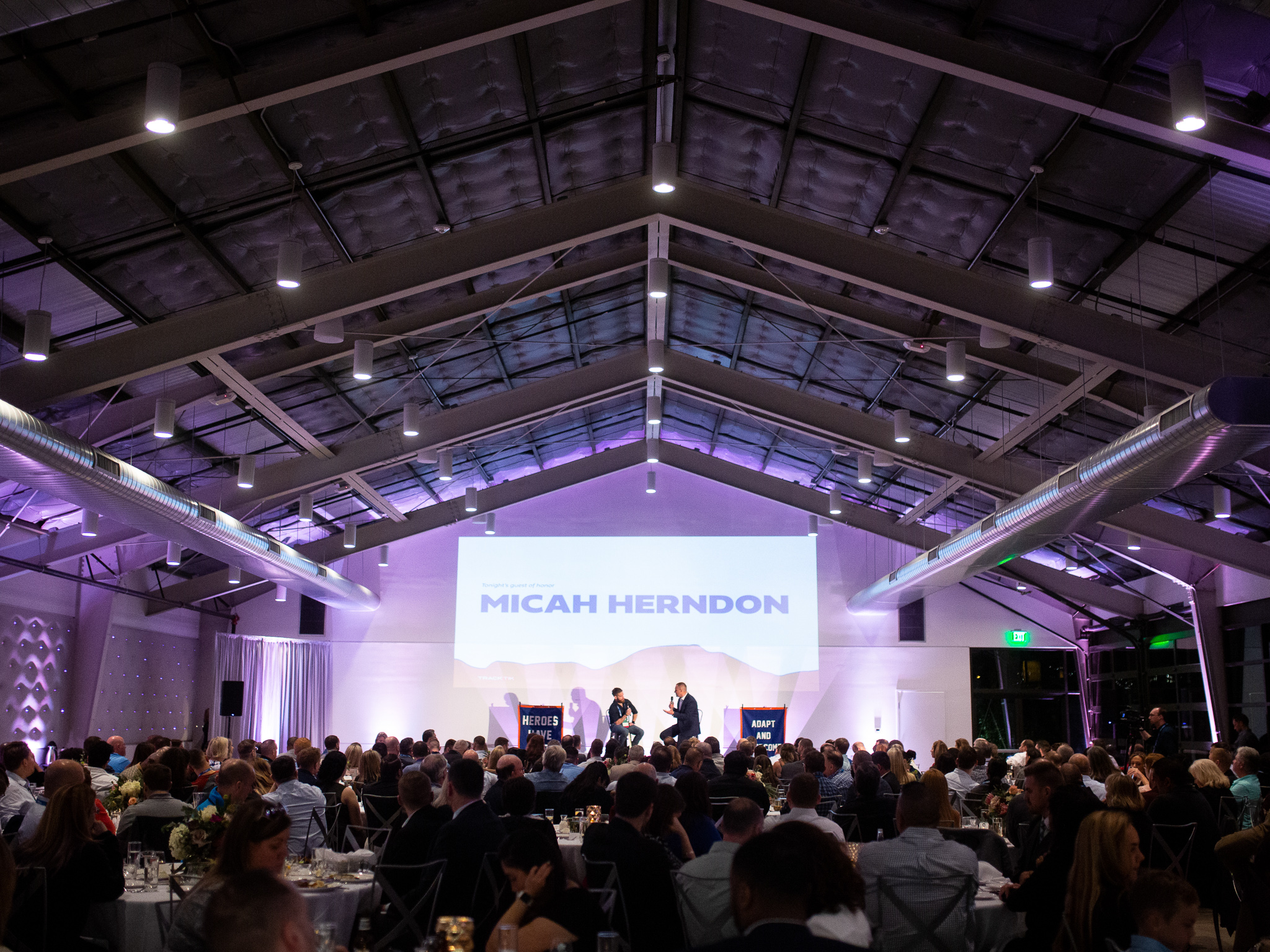 As a guest of honor at Signal 88 Security's annual company convention, hundreds of past and current military, veterans and men and women dedicated to serving their communities through Peace of Mind, were affected by Herndon's story.
"When you deploy, your number one goal is to come back the same way you left," Herndon said in an interview with New York Road Runners. He described the process of getting through deployment by setting small goals to reach. But when he returned and his friends did not, he lost sight of what was next for him and turned to running. Herndon explained that running is what saved his life, saved his marriage, "I don't consider it as training. To me it's my therapy."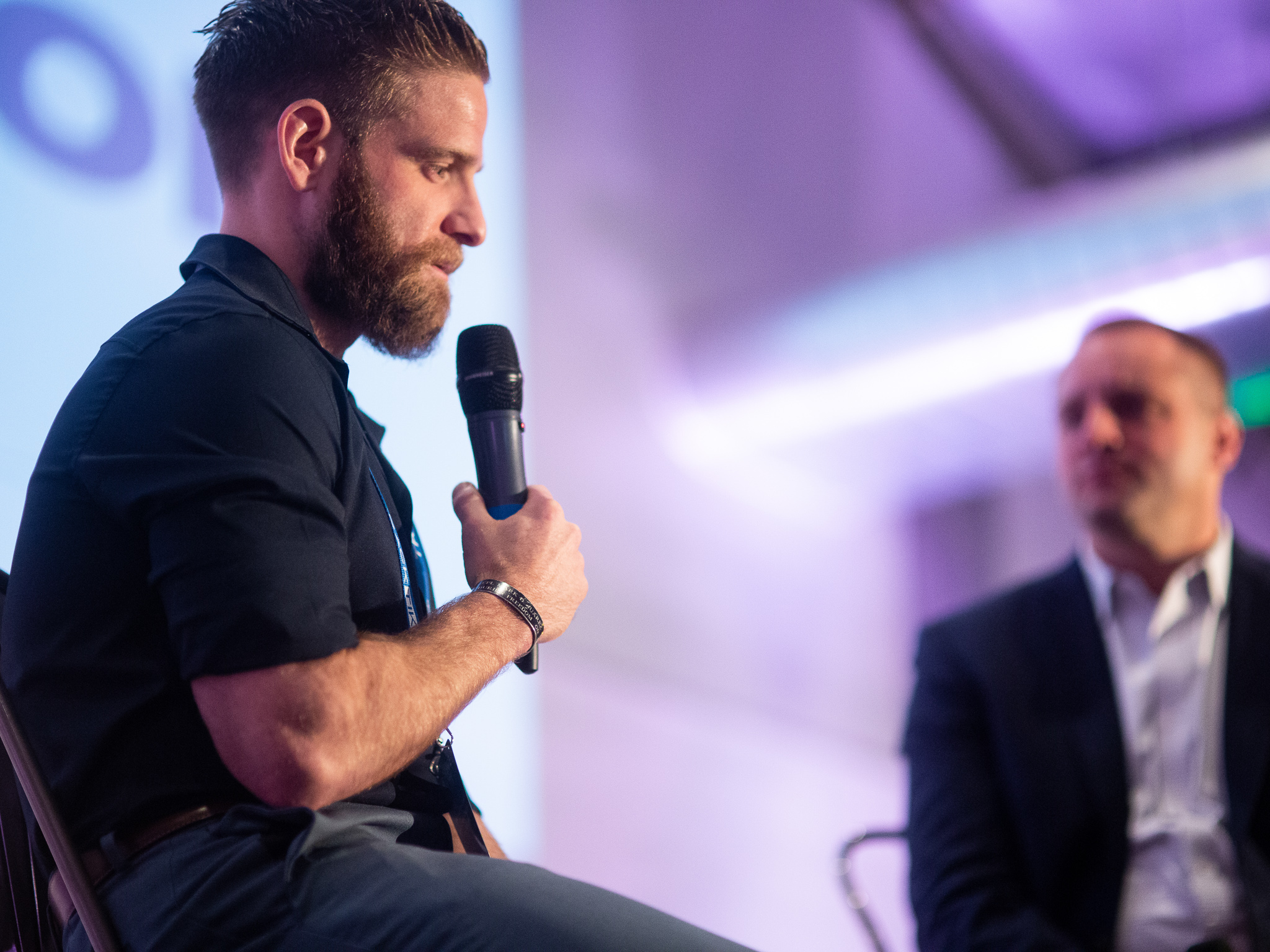 Herndon explained his own experience of living with post-traumatic stress disorder, the impact it had on his family and the moment he realized there was a need to channel those scars. He also emphasized the importance for others to not give up on finding their own release from the pain.
"I hope other veterans can know that there is light at the end of the tunnel even if you have setbacks. You may fall down, get backtracked, make mistakes – but that's how you rebound from those mistakes and how you cope with them", Herndon said in an interview with ABC News.
And falling down is everything Micah experienced, for him to realize that running wasn't a coping mechanism for himself anymore, but instead, "it's to honor them, because they're not here anymore and they can't run anymore. Just to honor their names and their family that's still here," Herndon said.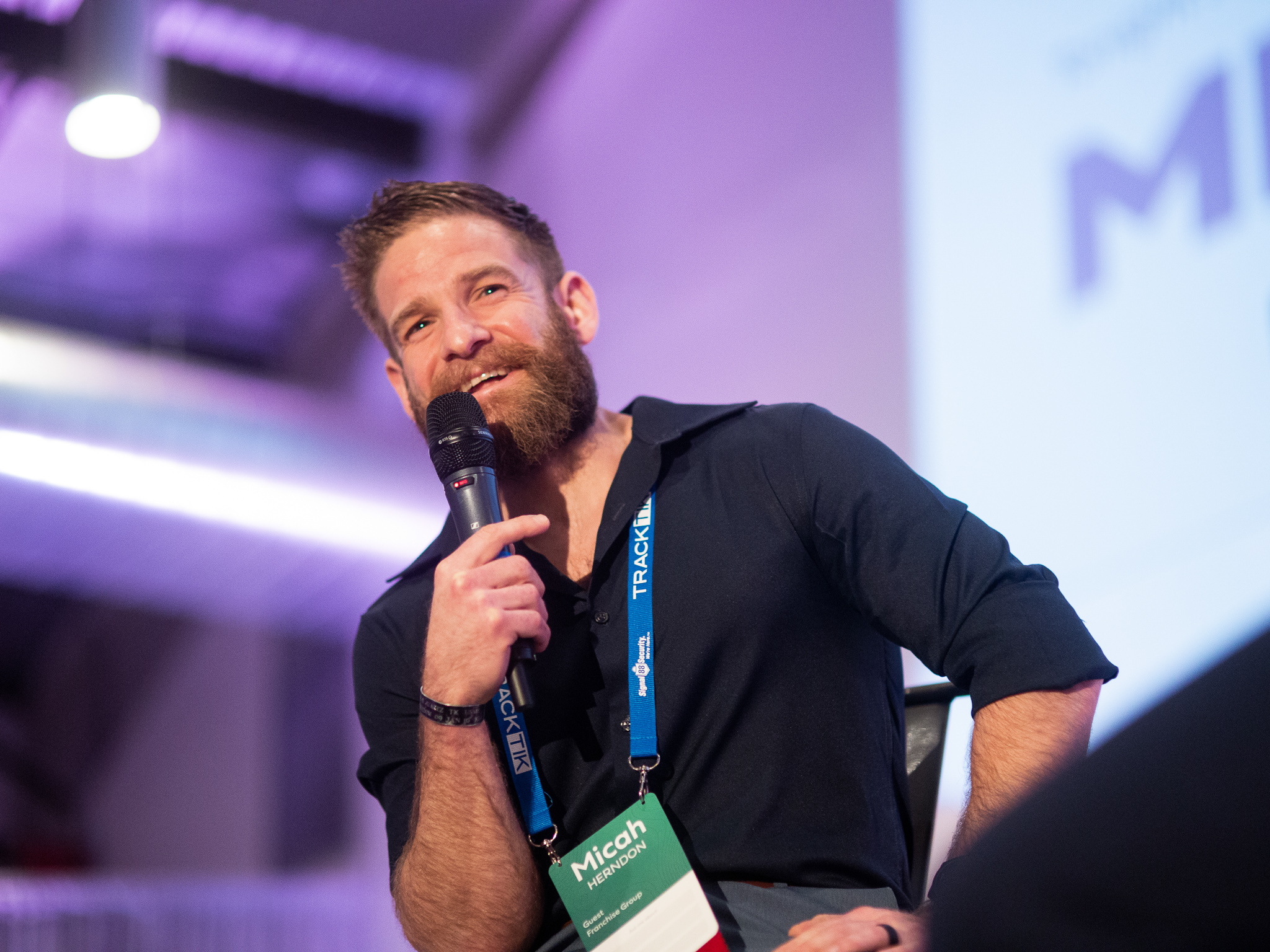 As Micah continues to be an advocate for those wondering how or what to turn to in their time of need, Signal 88 stands with him, continuing to exemplify Peace of Mind throughout every security need. Because like Micah, we too, realize the importance of a healthy and safe environment and a clear mind, allowing the opportunity to prosper.
Herndon will continue to make those three names - Ballard, Hamer, and Juarez – known to the world, as well as the message that accompanies them. Earlier in January, Herndon took to social media, posting his confirmation of acceptance and declaring "Redemption. 100 Days," for the upcoming 2020 Boston Marathon. You can expect to see Micah ready to tackle his race in April, with the support of Signal 88 Security on his running shorts and hat, and of course, those three very special names.