The private security industry is booming, and so is the number of people starting their own security companies.
After a few months in business, many of these new entrepreneurs find that they lack the resources necessary to attract and retain new clients. They can't compete with so many other established names in the marketplace.
On the other hand, the entrepreneurial spirit won't allow these men and women to go to work in a big corporation. Spending years as a security guard, contributing to someone else's profits, is not an attractive career choice.
For these reasons, many entrepreneurs have turned to franchising with Signal 88 Security.
Chad Burke, owner of Signal 88 of North Charlotte, NC, is an example of small business owner-turned-franchisee. With experience in the military, law enforcement, and the security industry, Burke was confident he was ready to start his own company.
"I also worked as a defense security contractor for eight years", he recalls, "so I know the discipline and drive it takes to work alone and be your own boss."
Burke jumped into the business world, the proud owner of a personal protection and guard company. Yet, as he learned, it can be hard to go it alone.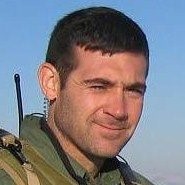 "I had a tough time knowing where to start and finding new clients. I didn't know who to talk to. I wasted a lot of energy trying to grow. I felt like I didn't have a niche in the market."

As the struggles started to become even more daunting, Burke was introduced to Signal 88 Security by an old friend.

"He owned a Signal 88 franchise already, and said business was going well. There was an open territory where I wanted to be.

When I first examined the business, I was uncomfortable with the Signal 88 patrol model, but realized that for our client base the service we were offering specifically confronted their issues and concerns with an original and flexible idea.

I saw how it created visibility for the clients with their technology and reporting. I also saw the value in Signal 88's established contacts and the support they give to franchise owners on the back end since I'm more hands-on in the field."

Burke transitioned his business into the franchise system and became a Signal 88 franchisee in 2012. Since then, he has developed a thriving business, nearing $1 million in revenue each year. Burke's hands-on style and energy has also helped the North Charlotte franchise achieve a national Top 10 ranking in employee retention.

Along the way, Chad had to overcome many obstacles and learned some valuable lessons in doing so.

"I wish I'd paid more attention to things I didn't know when I started. I tried using my old ways in a new field — which made it much harder. Luckily, my old friend, multiple other franchise owners, and Franchise Group support personnel were, and continue to be, a huge help."



Signal 88 Security is comprised of many franchise owners who come from backgrounds like Chad's. The company's core values of Learning and Relationships are integral to our success, which is why our tight-knit franchise family helps each other learn and grow each day. If you're interested in joining the family, visit signal88franchise.com to discover more.