Everyone wants to feel secure.
In the modern world, our constant connectedness means constant exposure to bad news from around the globe in real time. And even though the world has never been safer, this stream of threats and dangers leaves us feeling stressed and afraid.
Local law enforcement exists to protect and serve, but their budgets and workforce simply can't keep up with today's demands. To meet these growing needs, companies and citizens turn to private security. Law enforcement agencies and private security companies work closely together to serve the same purpose.
Private security has been around for centuries, but in the past decade the industry has seen enormous growth. Experts now estimate that industry turnover could reach $240 billion by 2020! Private security officers now outnumber police in half of all countries around the globe. Even though the private security sector is massive, one company is still transforming the way security is done.
That company is Signal 88 Security.
Signal 88 was founded by a deputy sheriff in Omaha, Nebraska, and revolutionized the industry in 2008 when it introduced a franchise model.
"There are really two big segments in the industry," said Reed Nyffeler, CEO of Signal 88.
"One segment is the large national companies that have access to innovative technology and marketing, but might lack personalized relationships in the communities they operate.
"The other segment is made of small 'mom and pop' security companies that build strong relationships, but lack the technology and scalability of a national company."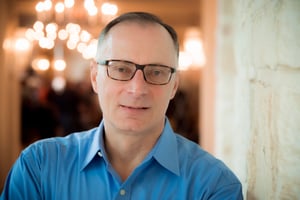 Signal 88 has filled that gap with its franchising model. Local owners are invested in the communities they love, but benefit from a national brand, scalability, and innovative technology.

The company has also pioneered the roving patrol model, where a highly-visible security vehicle patrols a property, creating a deterrent effect against crime. Officers' mobility means they can respond to issues at a moment's notice.

Pete Mango, owner of Signal 88 Security of Octorara, PA, recognized the opportunity to own a business while following his passion.

"I knew how to protect people and property from over 30 years in law enforcement, but I didn't know how to run a business doing so. Signal 88 Security provided that structure that is so critical to my success."

Pete isn't the only owner with law enforcement experience. In fact, over 75% of Signal 88 owners come from a police or military background.

"Being a Signal 88 owner from a law enforcement background, with many connections still in local and state law enforcement, has led to many business opportunities. In Chester County, we're probably the only security business with such a connection. Myself and other Signal 88 Owners often leverage these relationships and work cooperatively to build opportunities that can be taken nationwide."

Although security and law enforcement are closely related, they each offer unique challenges — especially when you throw business ownership in the mix.

"After a long career in law enforcement, I'm relieved to no longer need to respond to car crashes, domestic calls, and so on. But I love being able to continue serving my community.

"Though it's less risky than police work, business ownership has its own challenges — like anything worth doing."

Pete has overcome these challenges and, in turn, has met with great success as a Signal 88 owner. His Octorara, PA franchise currently ranks in the network's Top 10 for total revenue, and has twice been named Signal 88's Franchise of the Year.



"As a business owner, with 'skin in the game' vs. a national company with no local ownership, Signal 88 Security consistently demonstrates responsiveness to our clients and our investment in our community. We do what it takes. We're here!"