The concept of franchising has existed for centuries, dating back to the Middle Ages when franchise-like agreements were established between landowners and tax collectors. The first modern company to franchise was Coca-Cola in 1886, and as we all know, continues to be one of the largest companies in the world. So what makes franchising a good idea?
For the franchisor, it is an easier way to expand quickly, with limited risk and cost since the franchisee assumes those for the franchisor. So why would someone want to pay a company in order to open up their own company? Besides buying into an established brand and business model, perhaps the biggest reason is the support that the franchisor gives to the franchisees to ensure their success. At Signal 88 Security, we pride ourselves in offering robust support services to our franchise owners so that they can focus on growth and operations. Here are just some of the main ways that the Signal 88 Security franchise group supports our franchisees:
Sales Support
For many of our franchisees, sales are not something they have a lot of experience in. Over 80% of our owners are former military or law enforcement so they excel in other areas, especially operations. Because of that, we put a lot of effort in our sales support:
Lead Generation
We drive sales leads to our owners through Google AdWords, email campaigns, social advertising, print advertising, and website optimization, and more.
Telemarketing
Not only do we drive leads, but we also help set up appointments on our owners' behalf! Once we get a lead, our telemarketers will call these leads to gauge interest and schedule appointments for owners based on their availability. All you'd have to do is show up and close the deal!
Sales Coaches and Sales Executives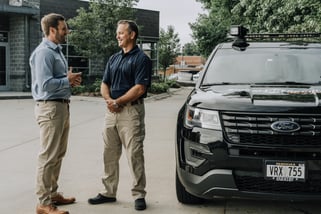 Every owner is assigned a sales coach to help them with our sales process and answer any questions they have on landing specific contracts. Not only are they available over the phone at any time, but they also visit owners in their market and conduct sales visits with them. These visits are done for every new owner as well as periodically throughout the year.
Strategic Partnerships
Getting brand new contracts can be tough, which is why we've established several national accounts, or strategic partners. Companies such as Greystar are partners who work with us around the world and are always looking for more markets to partner with us in. These are not guaranteed contracts, but with our track record and relationship, the sales process can be much easier with these contracts.
Marketing Support
Having a strong online presence is also key to driving sales which is why we help set our owners up with their own website, social media channels, and online listings. From there, we help post to our franchise's social pages on a regular basis, manage reviews, customize websites and online keywords, and create email campaigns to leads and existing clients. We even attend trade shows such as the National Apartment Association's Apartmentalize. Hear what our clients had to say about us: NAA Video.
Operations Support
Operations is the key to retaining clients as well as spreading positive word of mouth to get new clients. Here are some of the ways we help with operations:
Technology – 88Edge
One of the main differentiators of our service is our industry-leading technology platform, 88Edge. This software allows us to provide our clients with detailed, customized reporting to fit their needs. 88Edge also gives the clients a dashboard where they can view reports, set up custom workflows, and even search past reports. This software includes a lot of information, so we have dedicated representatives to train new owners as well as answer any questions that may arise.
Training
Not only do we have a week of training for new franchise owners, but we also facilitate GRAD (Grow, Refresh, and Develop) trainings for other key personnel. This personalized course is targeted to whatever areas of focus they need. In addition to in-person training, we have developed 88 University, which is an online eLearning platform with technical, tactical, cultural, and structural training modules available to all personnel.
Dispatch
The franchise group also offers dispatch as an extra service for franchisees. Our dispatch team will field calls and route vehicles as necessary. This is a valuable service for those who are not able to man the phones 24/7.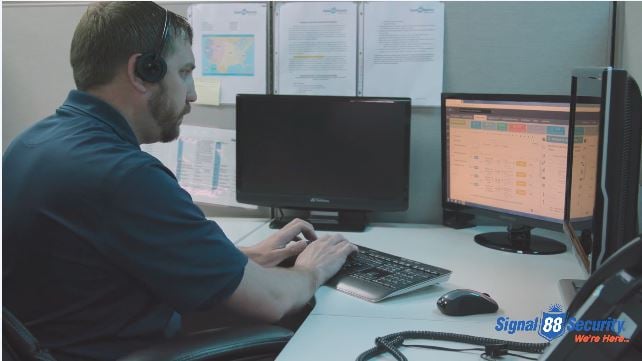 Vendor Management
Our owners don't have to worry about finding a uniform or fleet vendor, we got that covered. Our operations team will find the best value for our owners and manage those relationships to get you what you need. We leverage our economies of scale to get the best pricing for our franchises.
Field Operations
Our Officer Brand Experience is designed to attract and retain good officers as well as train them appropriately with a series of calls to go over all things operations. Have questions on in-the-field issues or patrol efficiency? Give our operations team a call and they'll provide you with a knowledgeable and timely response. If the issues are complex, we'll send our team to your market to help get back on track.
Administration Support
Administrative functions can quickly eat up an entire day for business owners. That is why we have expert teams to handle the paper pushing for you. We help with:
Payroll
Our owners don't have to worry about finding a payroll system or keeping paper logs of hours worked. Our 88Edge software includes scheduling, clock-ins and outs, hours worked, overtime, and much more. From there, we process your payroll after your approval and get your employees paid.
Hiring and Human Resources
Finding good help in an industry plagued with high turnover is an issue we've taken head on. Our new Candidate Advancement Program, or CAP, is consistent process we've designed to help owners with recruiting and hiring needs. We help post job requests, collect and review resumes, conduct video pre-screens, and then schedule interviews with the owners based on their availability. We also have HR templates available, provide direction on HR questions, and provide best practices to the network.
Compliance
Our compliance team will help make sure your licenses, insurance, and other requirements are up to date and active. We work with franchises around the world, so we are aware of the nuances of each market's laws.
Launch Preparation
The start-up process can be one of the most stressful times. That is why you'd be assigned a dedicated 24/7 representative to help introduce you to our systems, teams, and processes as well as help manage the pre-launch timeline to initiate the path to success.
Revenue Support Services
Our Revenue Support Services will help you with billing, collections, and process payments. Their services, along with our data analysis team, help provide insight on key performance indicators to see where you can improve and what is going well.
Other Support
Perhaps one of the best ways to learn is to hear from others that are, or have been, in your same situation. Because of that, we encourage collaboration between owners in the following ways:
Annual Convention
Every year, our network gets together for a three-day convention where we roll out new initiatives, conduct workshops, hand out franchise of the year and other awards, and strengthen our relationships as a network. These conventions are always a good time, but they can also be very valuable as a chance to talk to other owners and learn from each other. As our network continues to grow, these conventions continue to improve and have become a must-see event.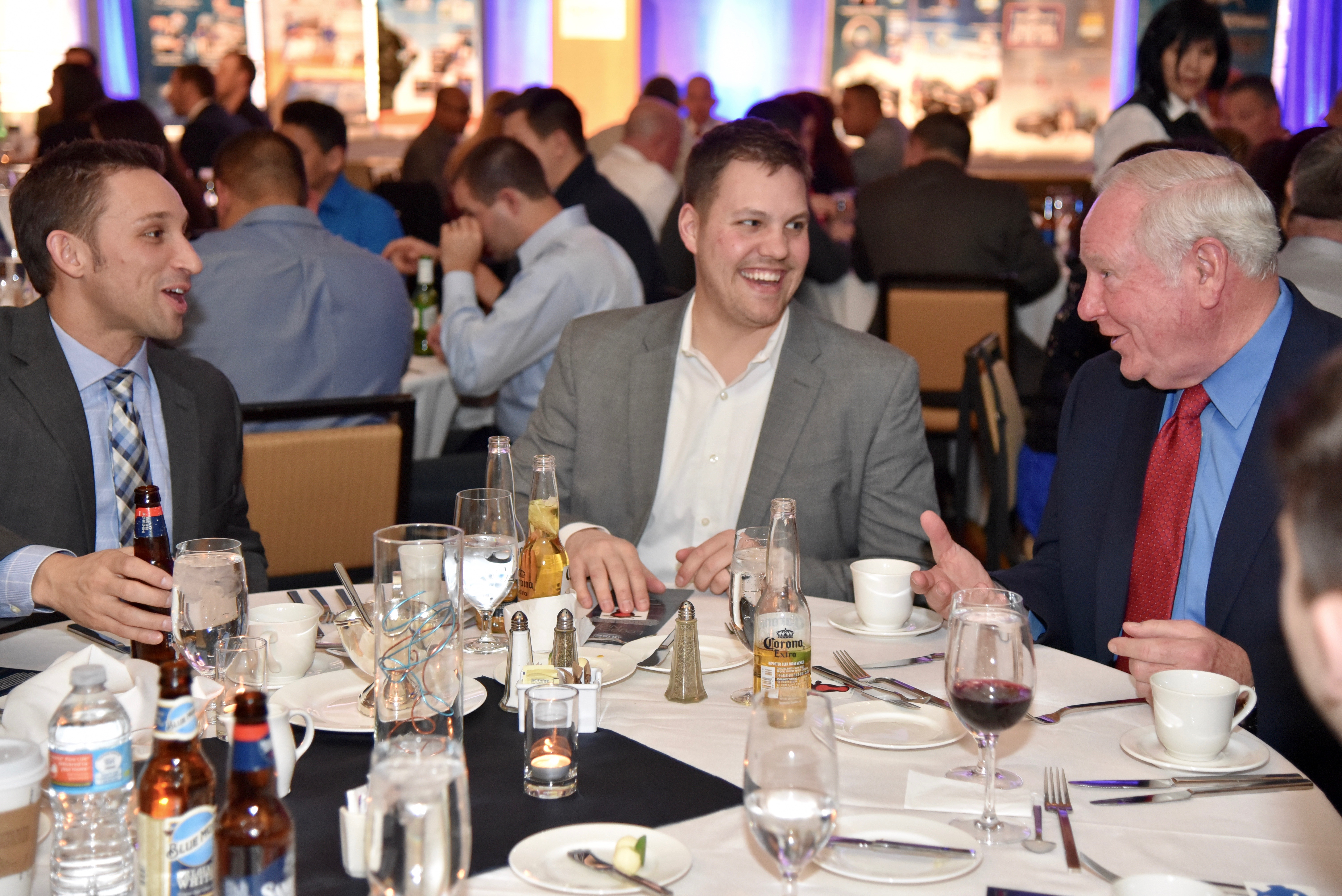 Internal Social Network
Since our owners rarely see each other in person outside of convention, we have an online forum where owners can ask questions and get real answers from others in the network.
In-House Financing and Lending Programs
Obviously, business comes down to making money, but sometimes you have to spend money to make money. For this reason, we offer franchise prospects with a variety of in-house financing programs to get started for little money up front as well as lending programs for established franchises who may need a cash injection for expansion.
Franchise Exchange Council
The Franchise Exchange Council, or FEC, is a group of owners that are voted in by the whole network. This group meets periodically to discuss what is working, what isn't, and suggest changes on behalf of the network.
There are plenty of people who think they can start their own security company for cheaper than buying in to the franchise model, but if you add up all of the costs of the services we provide, you'd quickly find that those people are wrong. Our model and our support is all encompassing, allowing our owners to focus on rapid growth without having to go through the growing pains of starting from scratch. Our network has grown at around 20% year over year with no signs of stopping, which didn't happen by chance. If you'd like to join our growth and experience our unrivaled support, visit signal88franchise.com to get started.
Do you have questions about our support or systems? Let us know below!