At Signal 88 Security we are proud of the growth we've experienced in the 10 years since establishing our presence. In the last decade we've witenessed our brand expand exponentially across the country in 39 states and now internationally with a presence in Canada, Australia, New Zealand and the U.K.
Our recent numbers from 2016 are our best yet, and we're excited to continue carrying our momentum forward through 2017 and beyond.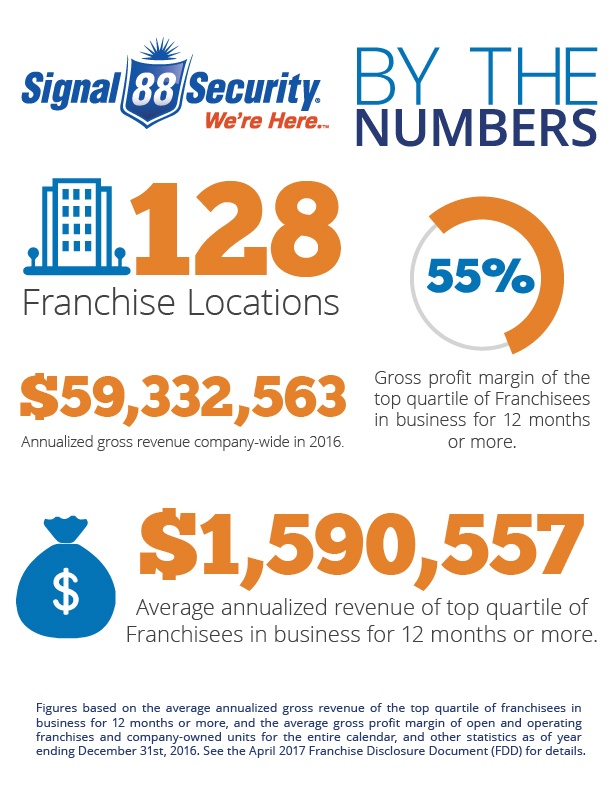 For more information on how you can become part of the Signal 88 Security family, visit our franchising website or contact us at 888.514.1583.